Yep, the number of hats continues to grow.
Recently I've been going after more unusual hats. I have more than plenty wide brim, tall crown lined fedoras in different colors from different companies. I'm trying for some of the different ones to round out the collection.
First up we have this brown light-weight/summer-weight Mallory "Nokabout". I got it off ebay for a decent price, though it was quite dusty and crumpled when I recieved it. I'd date this hat from the late-1930 to the 1940s.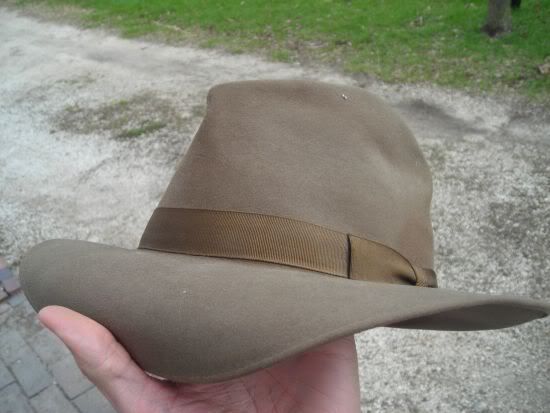 After a couple supremely long days on the block...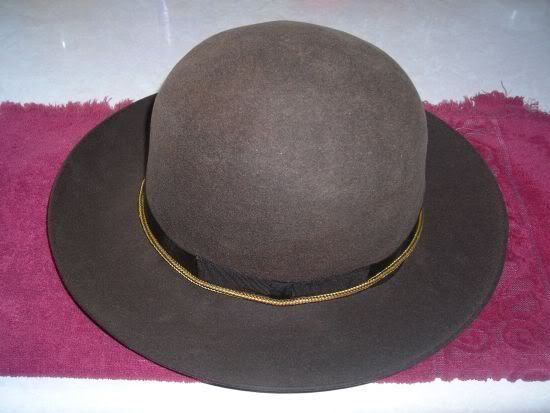 ...and it was good as new.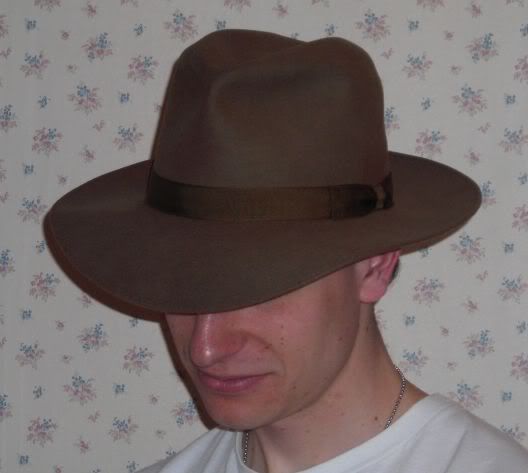 Q: What makes it a light-weight hat?
A: The lack of a liner and the presence of the company logo on the crown felt.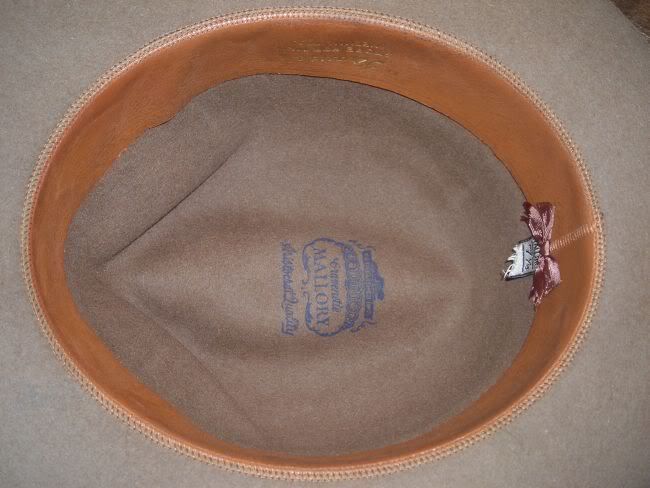 Continuing with summer hats, here's my Champ boater. It was $20 at a junk shop I regularly visit. The owner knows I collect and wear old hats so as I was about to leave the shop she pointed out a couple old hat boxes hidden away where I would have never looked. One box contained an incomplete fedora body (missing the liner, ribbon and bow) while the other one held two boaters. I picked the better of the two.
Dated to the 1950s because of the dark brown textured sweatband, it's in nearly unused condition. I just don't know if I'm brave enough to wear it yet, though it would look nice with a good seersucker.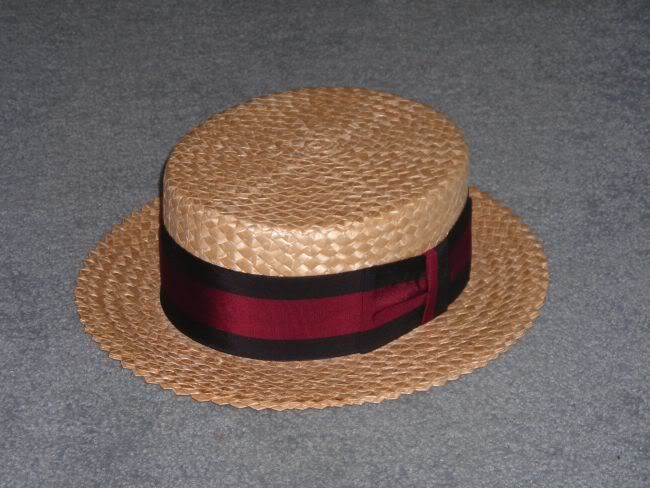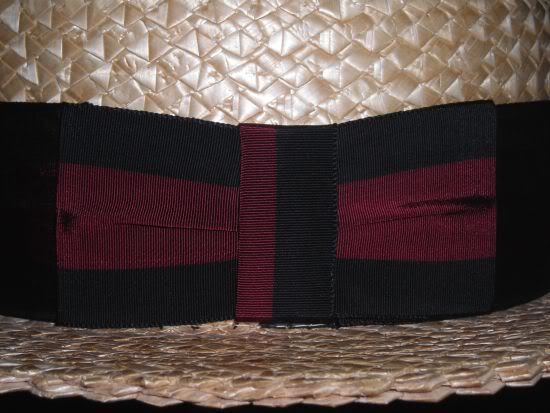 And last but definitly not least is this Cavanagh Brand hat. Best know for its rare and no longer made cavanagh edge, the Cavanagh company was a relatively high-end hat manufacturer back in the day.
The hat below is unique in that it is my only Cavanagh hat as well as it has a different style. While the brim has a pencil curl it lacks the bound edge so often seen on formal homburgs. So what is this hat? A fedora? A less formal homburg? Some kind of hybrid?
What puzzles me more is my inability to date it. It's outward appearance is that of a 1950s or even an early 1960s hat. The crown is relatively low and a bit tapered, though not bad. The brim, however, measures a full 2 1/2". Definitely not a Stingy.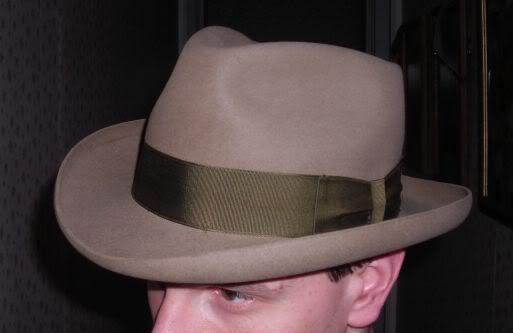 The interior is very clean, virtually unworn...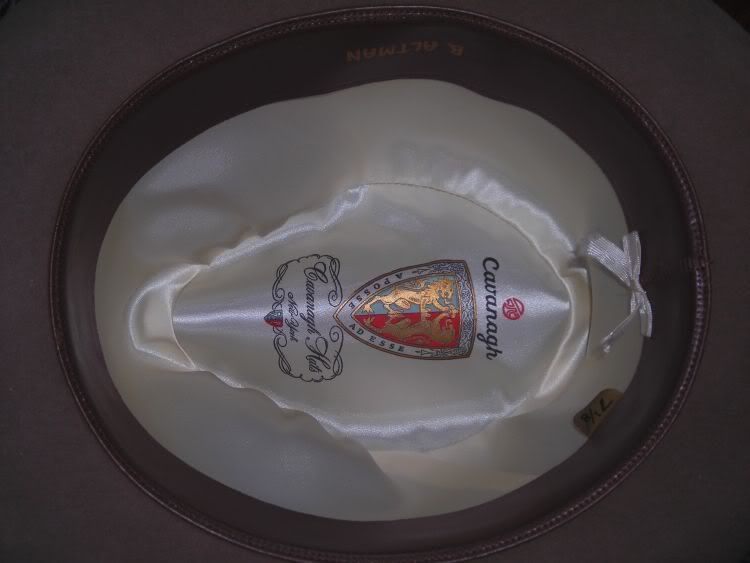 ...and the sweatband is brown. But it's not the type of sweatband found on 1950s hats (dark brown, textured, etc.). My gut says 1940s, so maybe I need to trust it.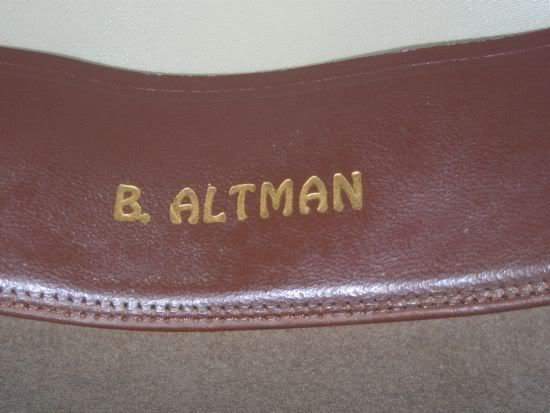 Whatever the date, it's quite a unique hat.
All three of them are.