Trying the
Bold Look
today. Warm but windy.
*1940s Champ
*modern Halston 100% wool suit
*1950s(?) dacron tie
*late-1940s tie bar
*brown AE shoes
click to enlarge
click to enlarge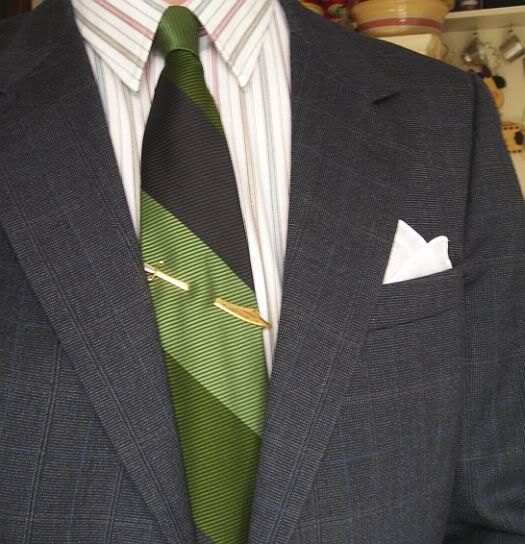 What makes this look, in my opinion, is the tie. The wide stripes and funky colors speak of the Bold Look. It's an oddity, being 100% dacron polyester and while that might turn some people off let me assure you, dacron is not your father's polyester from the 1970s. That topic is for another post.
This tie is very soft and pliable; feels like a modern silk tie and not at all like those awful ties from the disco days. The large ribbing, like the rest of the tie, is a little unusual but it's growing on me. I'm developing a fondness for this tie.