*1930s Knox Milan
*1970s DB blazer
*Modern Clairborne trousers
*Allen Edmond shoes
*Target tie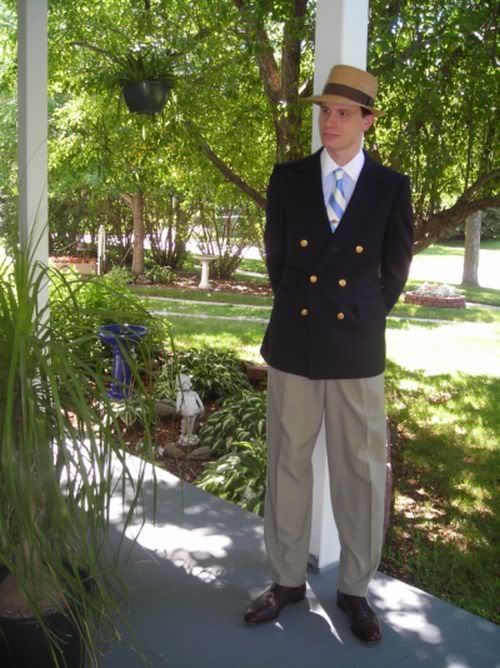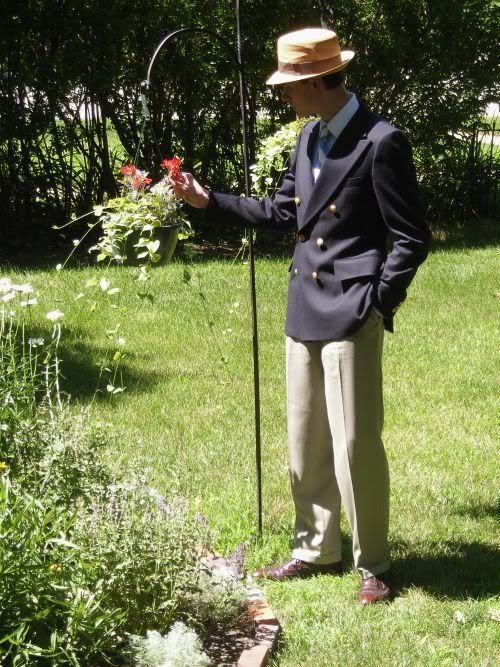 And now the hats.
I got these hats over the past two days up in northeastern Iowa. Each hat cost me $20 or less.First is this Knox Milan. A little rough with some creases but I date it from the late-1920s through the 1930s. Still, in good shape for how old it is.
It's had quite a journey, coming from California and ending up in Iowa.

Next, this fashionable Resistol "Flatop" from the mid-1950s. I was recently looking through a 1956 Esquire and saw that the "Flatop" was a new style that year. Bow in back, kitten finish. Very soft.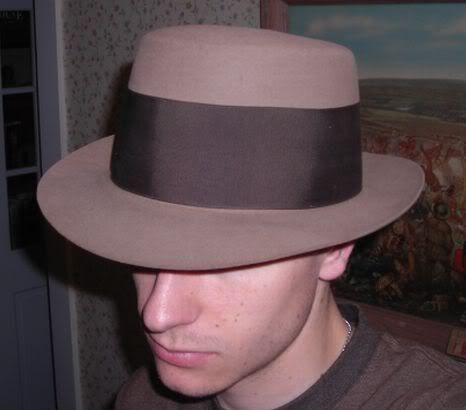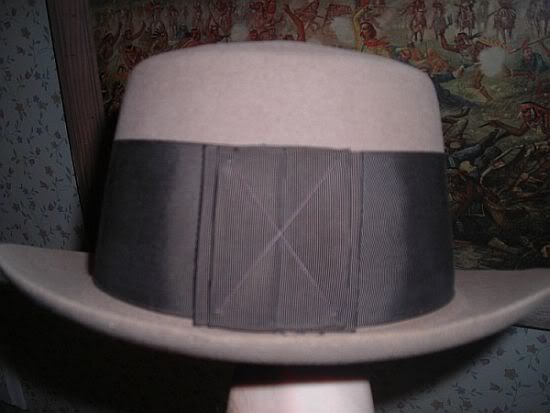 Last but not least is this 1940s-era off-white wool fedora with a thin ribbon. I won't wear it but I bought it because they are hard to find.