It was a nice, sunny day except for an hour in the morning when these pictures were taken when an isolated thunderstorm rolled in, so they're a little dark.
*1950s Champ boater
*Vintage clip-on bowtie
*1970s linen "seersucker" 3-piece suit. It's not a true seersucker but it fits the bill.
*Allen Edmond shoes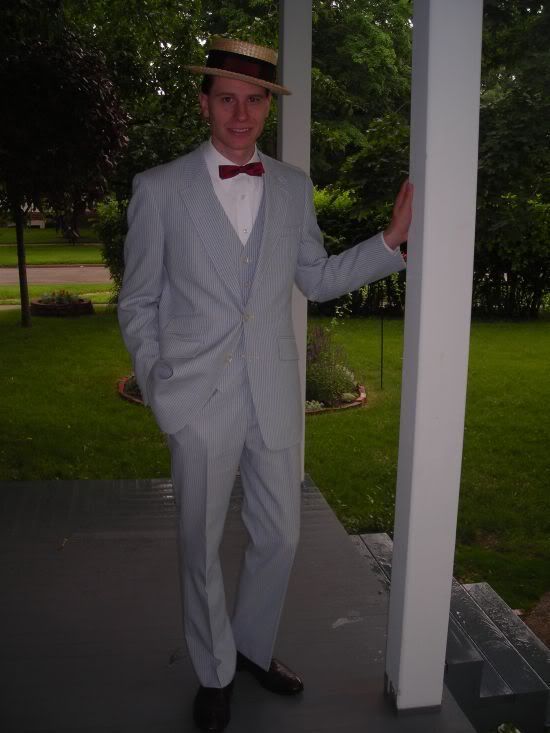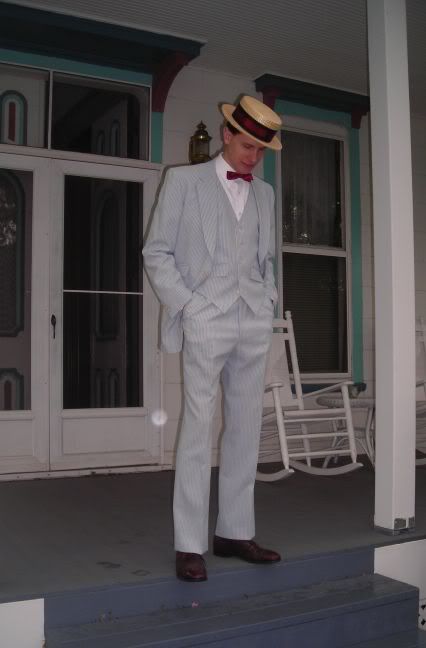 Cheers