Merry Christmas.
In honor of Christmas I wore something a bit more simple yet still striking in the form of this suit:
-Modern 100% wool suit
-Festive 1940s tie
-1940s Dobbs fedora
-Allen Edmond shoes
-George socks (in clearance aisle at Wal-Mart)
The Devil is in the details: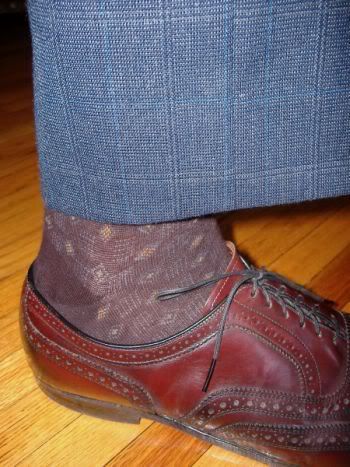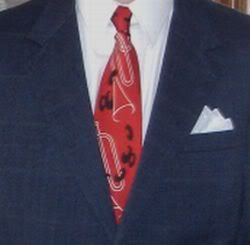 I don't know what kind of fabric pattern you would call this. Windowpane? Plaid? A mixture of the two? Whatever it is, it's classic and attractive.