From where do you think Johnny Depp got inspiration for this very dapper ensemble? I'm digging the nicely fitted double breasted suit and especially the spats.
Could it be possible that he was inspired by this advertisement from the 1930s?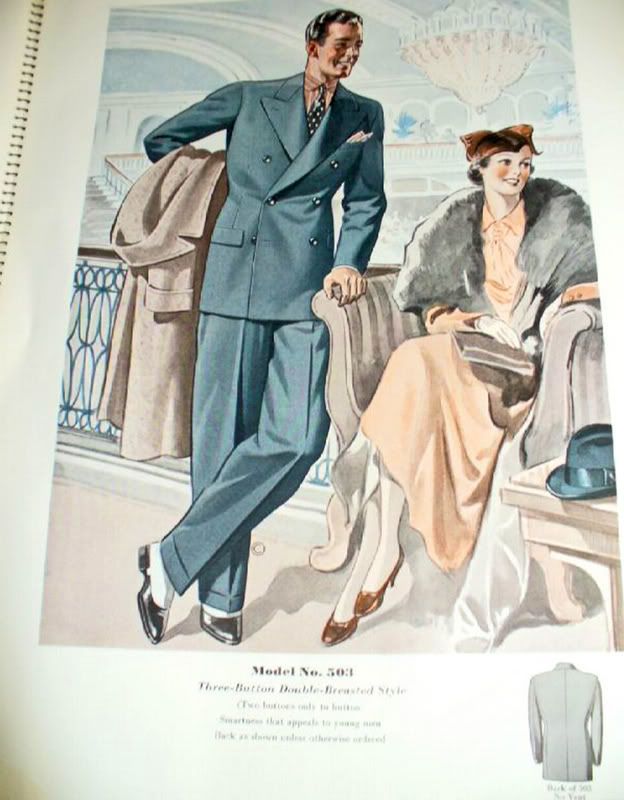 I think so. What a great combo. The suit is nice but the spats complete the look.